Parent Governor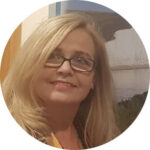 I have spent the majority of my working life involved in different roles and capacities as part of the team around the child to Looked After Children. I am social work trained and my roles have crossed over into the Private and Voluntary Sector, as well as the Local Authority.
My faith is very important to me and underpins all of my actions, including my motivation to support others. My husband and I started fostering after the birth of 2 of our sons. During a 28 year fostering journey our own family has grown with a third son and two daughters and we have developed strong links the children we have previously cared for. I am privileged to be the Chairperson of a local charity working alongside ESCC to ensure Looked After Children receive the support they need and deserve.
I look forward to learning how to promote effective ways of teaching and learning for all at St Johns Meads, whilst simultaneously sharing what I have learned along the way about supporting the most vulnerable.